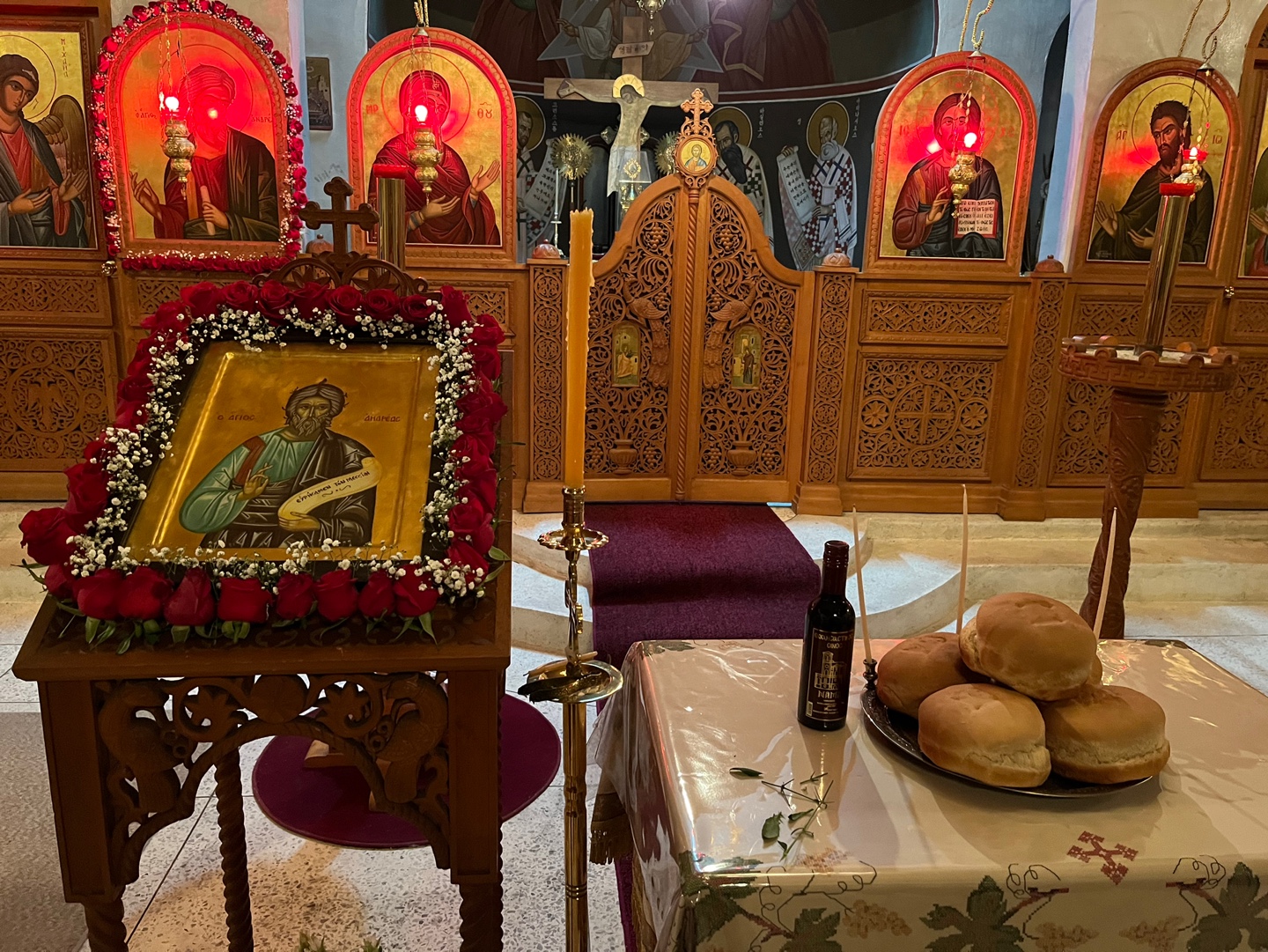 With the participation of several believers, as well as the Seoul Clergy, such as Fr. Roman Kavchak, Fr. Antonios Lim, and deacon Yohan Park, the Feast day of the Apostle Andrew the First-Called was celebrated with a vigil at the Monastery of Saint Andrew in Palang-ri.
The Vigil lasted from 9 in the evening until 2 in the morning. The Vigil began with the Great Vespers of the feast, the Breaking of the Bread (Artoklasia), and Litany (Procession) outside the church, at the end of which there was a sermon by Metropolitan Ambrosios on the theme: "Be on Guard, Stay constantly and Pray" (Mk. 13:33). Then, instead of a Midnight Service, there was an hour of prayer with the Jesus Prayer, and then followed the Orthros of the Feast and the Hierarchical Divine Liturgy.
After the end of the Vigil, monastic hospitality was offered to all the participants. The next day at 10 a.m. the Service of the First Hour was read, at the end of which there was a sermon by Metropolitan on the theme: "The Great Power of Prayer". After the common meal of love, every one helped to remove the snow from the churchyard, because of the heavy snowfall that fell in the early morning hours. A little later, all the faithful departed joyfully and spiritually elevated.
Several participants expressed the desire to have Vigils more often, as an opportunity for more prayer and spiritual communication among the faithful.