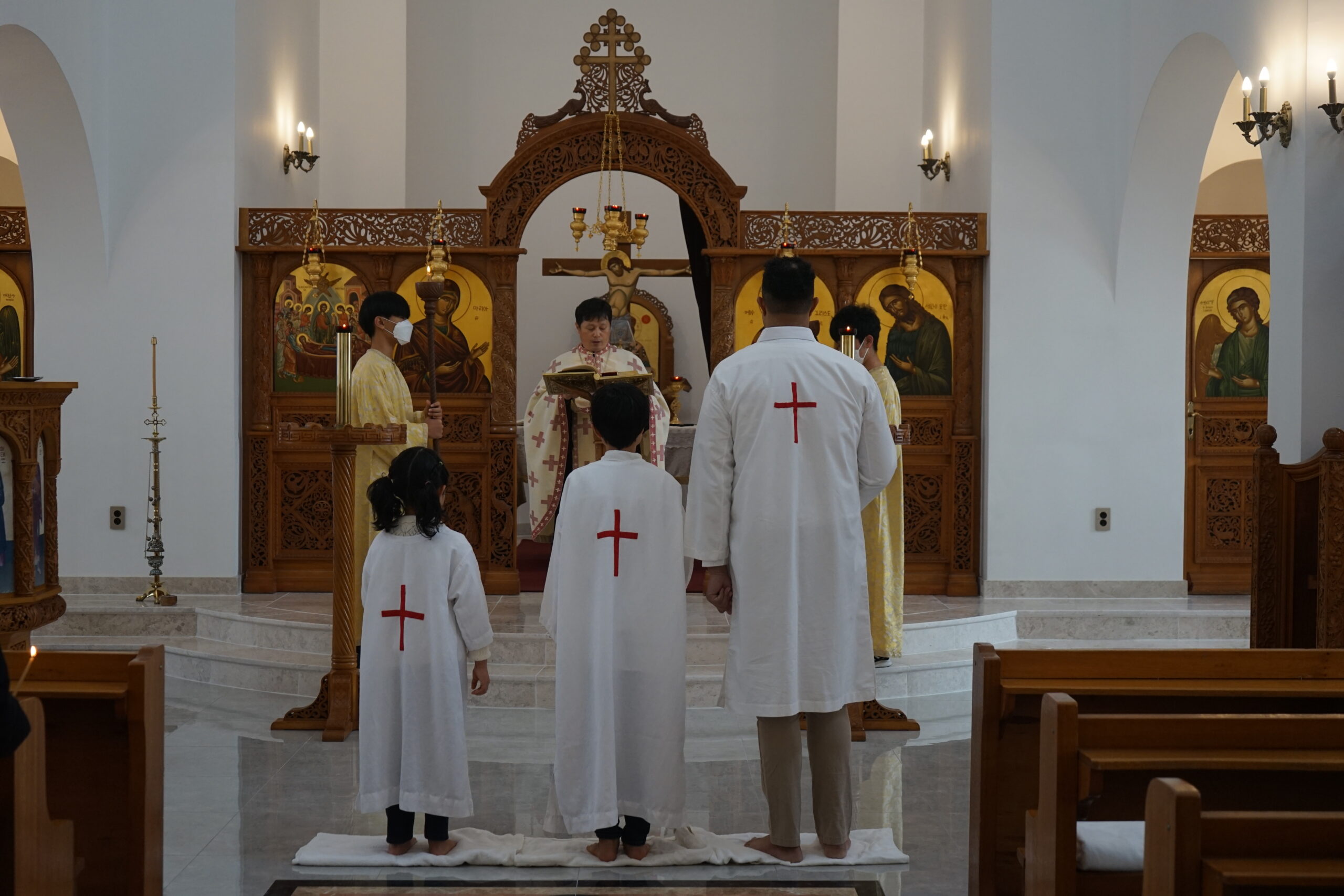 On Saturday, December 17, 2022, in the holy Church of the Dormition of the Theotokos, Jeonju, the Sacraments of Baptism and Chrismation took place. The names of the Catechumen who were baptized are the following: Logan Alexander Leeder, Dael Paul Leeder, and Ermioni Nara Leeder (father and two children). The Sacraments were performed by the Priest of the Church, Father Hilarion Jeong.
It is worth noting here, that this was the first celebration of the Holy Sacrament of Baptism in the newly built Holy Church of the Dormition of the Virgin Mary. We hope that the Grace and mercy of our Lord will always be with the three new Orthodox members of this Parish and that their lives will be bathed in the Light of our Lord Jesus Christ.
Many thanks go to all those who worked for the preparation of the Sacrament as well as those who participated in it.