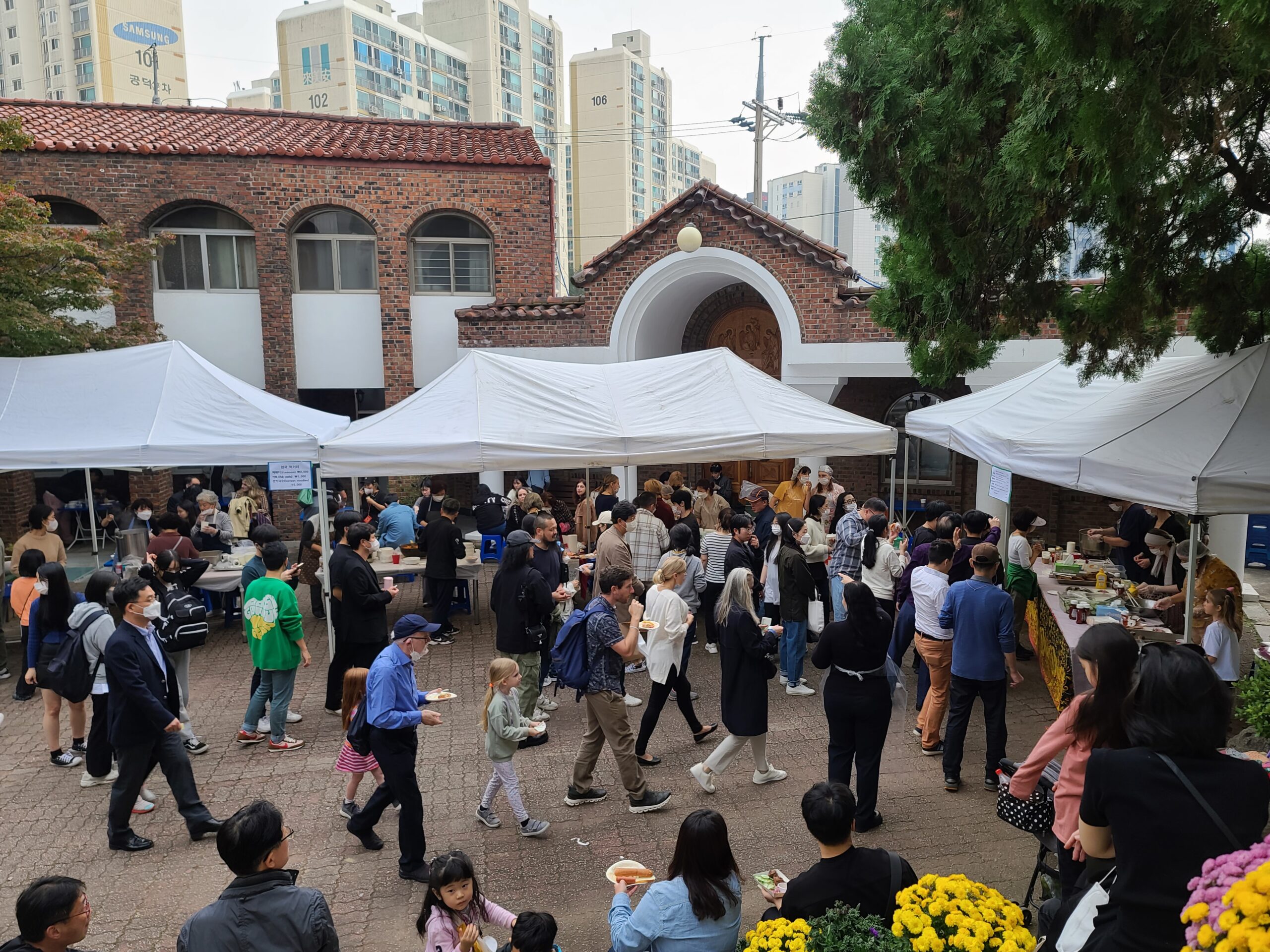 For the first time since the start of COVID-19, the Autumn International Food Festival was held on Sunday, October 16 in the forecourt of the St. Nicholas Cathedral in Seoul.
The participants had the opportunity to taste delicious food and sweets from Korea, Russia, Ukraine, Belarus, America, Greece, Portugal, and Serbia. The young children also enjoyed the Face Painting, which the Cypriot painter-Iconographer Maria Savvas volunteered to do.
They deserve many warm thanks to all those who worked with zeal and sacrifice for many hours from the previous day to prepare the dishes, but also to serve them to the visitors on the day of the Festival. But especially the thanks and congratulations belong to all the young men and women of the "Syndesmos" team because they tried to set up and take down the tents, to place and collect the tables and seats, to prepare the refreshments, coffees and the rest of the drinks that they lovingly offered to the public, but also to clean up the place at the end.
The smiles on the faces of volunteers and visitors, combined with the wonderful autumn weather, created an extremely happy atmosphere. The Christian unity, love, and cooperation between the volunteers did their miracle once again!