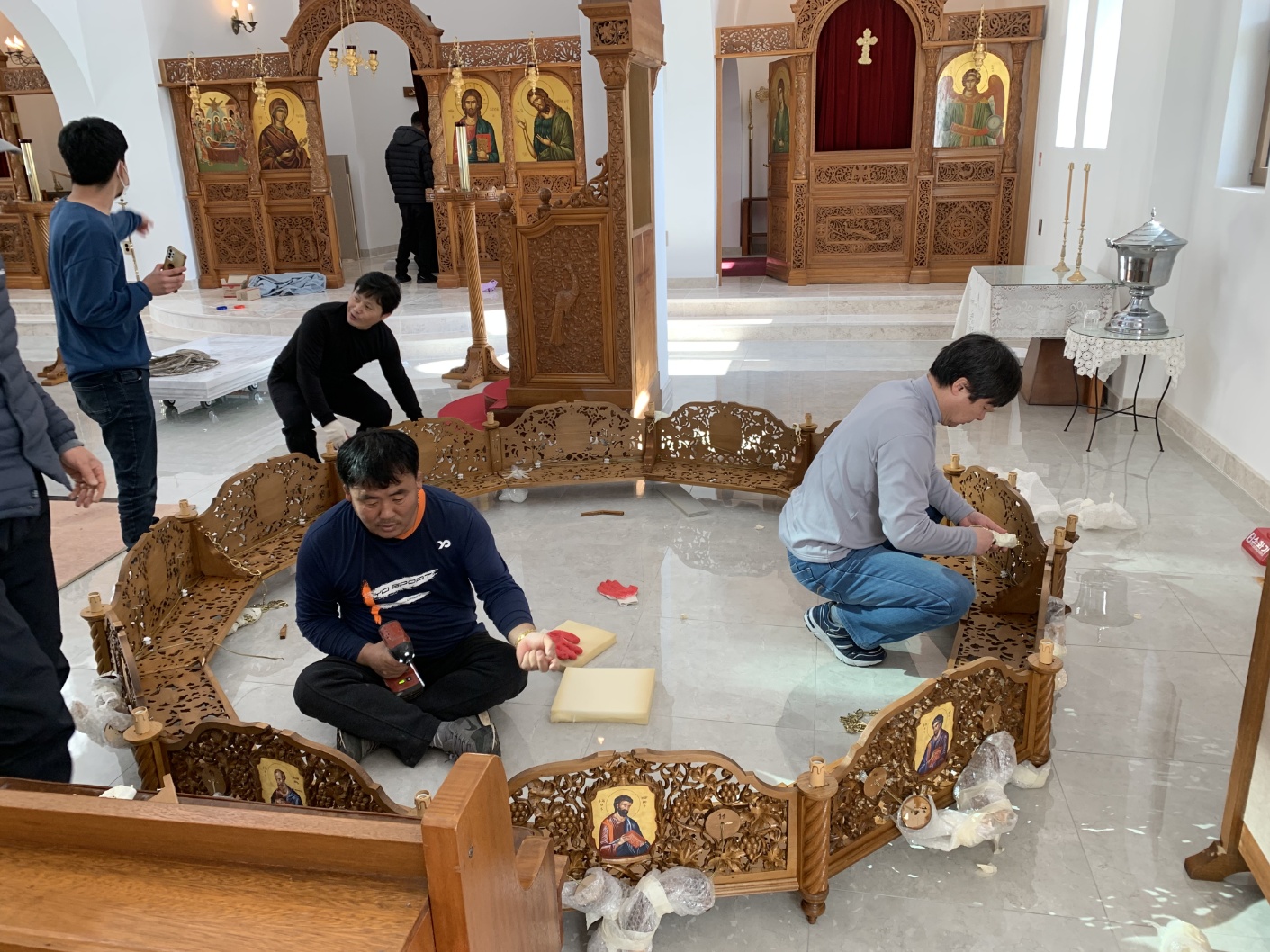 On Tuesday, January 3, 2023, the marble Holy Altar and the wood-carved (Polyeleos) Chandelier for the new Church of the Dormition of the Theotokos was transported by a container from Greece to the city of Jeonju.
The Priest of the church Fr. Hilarion Jeong with members of the parish, men and women and young people, was at the church early in the morning to receive the container. The Metropolitan, Fr. Johan Park, Gregory Park, Ignatios Lim, Raphael Lee, and Boris Lim traveled from Seoul early in the morning for the same purpose.
Everyone worked exemplary from morning until evening at 8:30 to complete the difficult task of placing the Holy Table on the Holy Altar and assembling and hanging the Chandelier. The result was wonderful and justified everyone's efforts and aspirations.
May the Lord, through the intercessions of the Virgin Mary, bless all those who contributed financially to the costs for the construction and transport from Greece to Korea of the Holy Table and the Chandelier. We extend our gratitude and our warmest thanks to everyone.