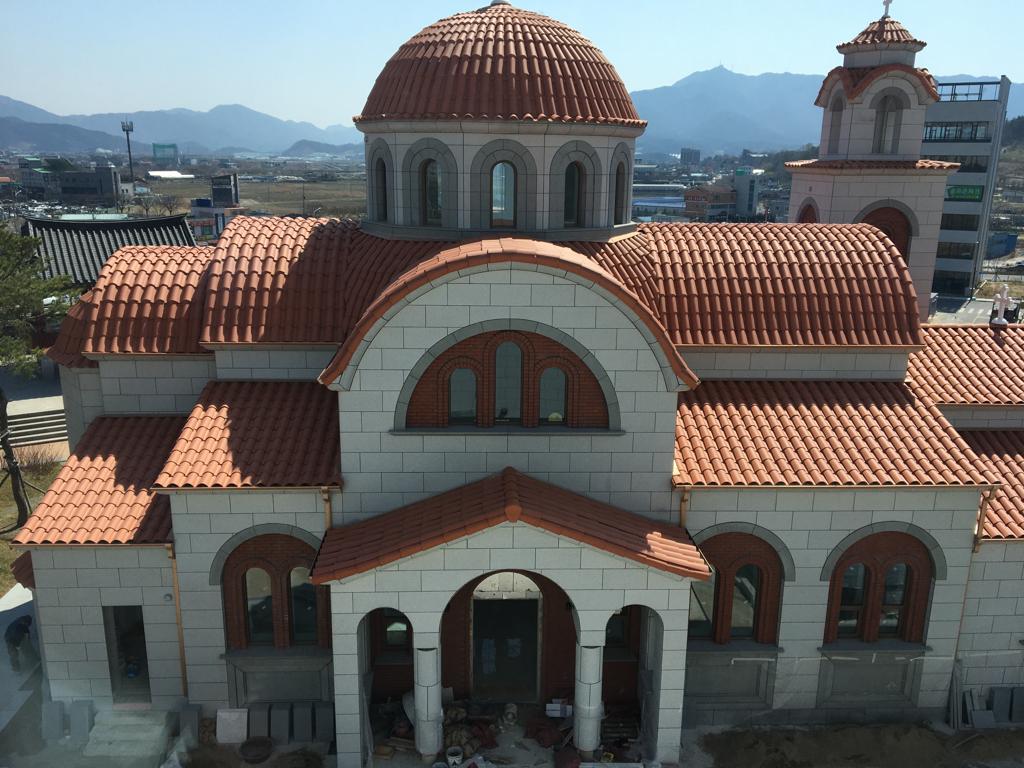 With praise to God and gratitude to the Most Holy Theotokos we are pleased to announce the completion of the construction of the Church of the Dormition of the Theotokos and the adjacent Community Center in the city of Jeonju.
The construction company E-ECO Construction will deliver the project to us on April 26. The first Divine Liturgy in the new church will take place on May 1.
At this time, we would like to communicate through our thoughts and hearts with all those who helped in the implementation of this project and we express our heartfelt thanks and our sincere gratitude for their support.
The project has been completed but has not yet been repaid. We are still owing a significant amount of money. For this reason, we ask anyone who can help to deposit their contribution in the bank account of the Orthodox Metropolis of Korea:
SWIFT CODE: HVBKKRSEXXX
BANK NAME: WOORI BANK
BANK ADDRESS: World Cup Buk RO 60 Gil 17, Seoul, South Korea
ACCOUNT NUMBER: 077-043247-13-601
BENEFICIARY: Orthodox Metropolis of Korea
METROPOLIS ADDRESS: 43, Mapodaero 18-gil, Mapo-gu, Seoul, Korea
Tel: +82 2 362 6371