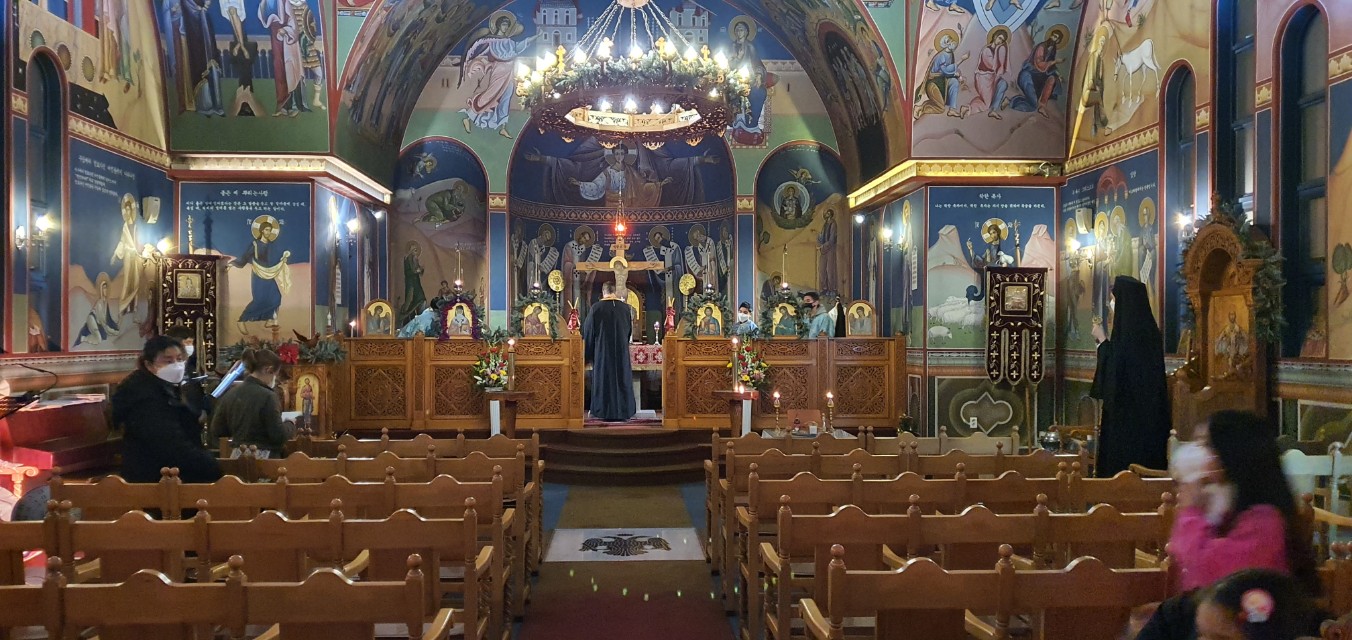 This year again, through the intercessions of St. Dionysios, Archbishop of Aegina, the celebration of his Feast day was held at our church of St. Dionysios in Ulsan with the participation of several Faithful and Catechumen. All sanitary measures against the pandemic were carefully observed.
The celebration was presided over by the Metropolitan of Korea Ambrosios accompanied by the Parish Priest Fr. Christopher Moore, and the Deacon Johan Park.
As part of the celebration, a special program was organized for the children of the Parish. The program included the participation of children in the sacred Services of the feast; the discussion on a theme around the Nativity of Christ with a presentation and analysis of the Holy Icon of the Nativity; the lighting of the oil candles of the holy church in preparation for the Great Vespers of the feast, which was followed by decorating the Christmas trees and the halls.
The next day, before the Dismissal of the Divine Liturgy, a prayer was offered for the liberation from the coronavirus and then a video with the life of Saint Dionysios was shown in the Parish Hall, at the end of which gifts were distributed to all the children.
On the occasion of the remarkable event of forgiveness granted by St. Dionysios to the murderer of his brother, the message of the Church was that, everyone ought to try to obtain the gift of forgiveness because without it we cannot see the face of God.