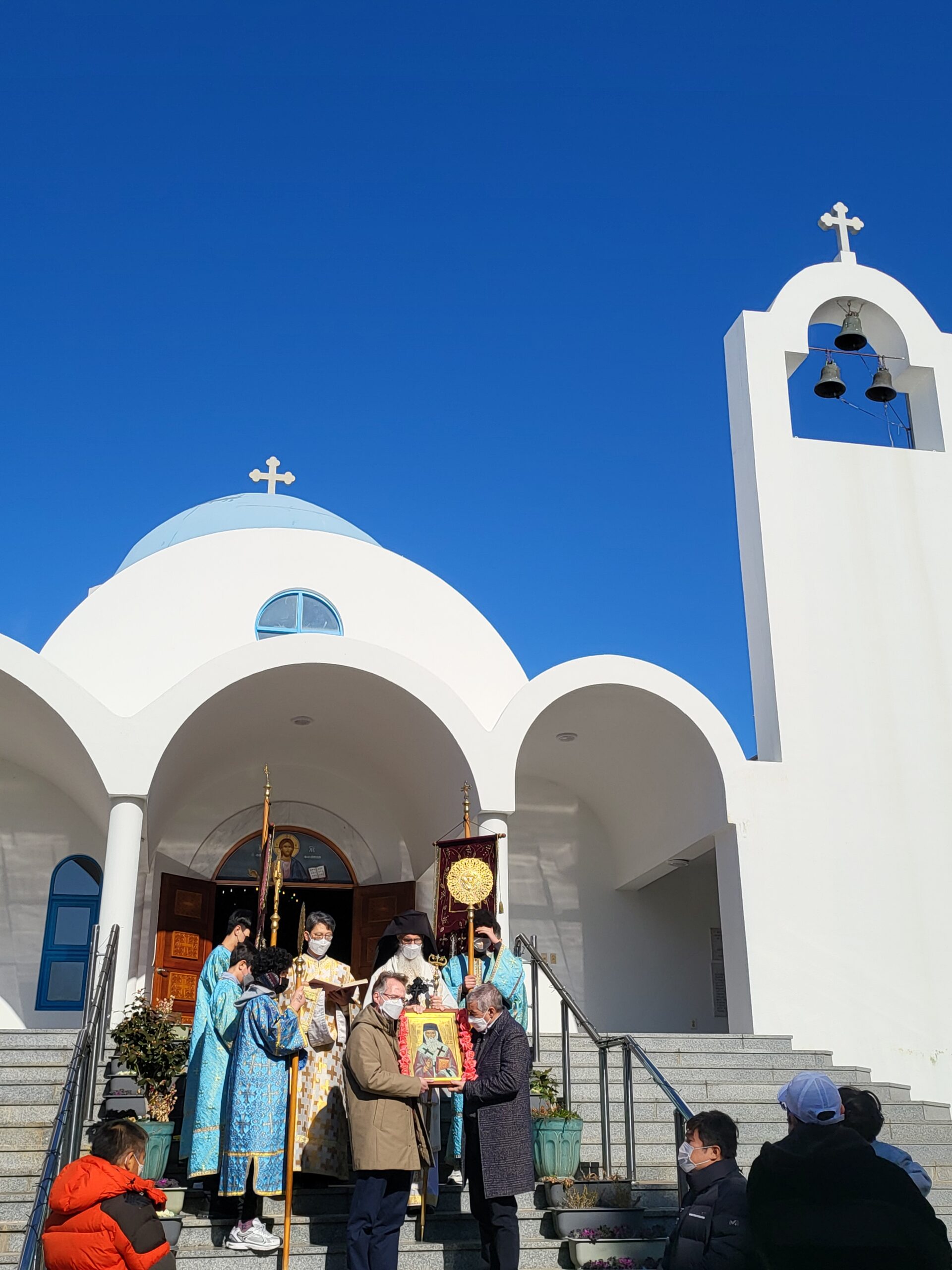 On the weekend of December 17 and 18, 2022, the Metropolitan of Korea and Deacon Johan Park traveled from Seoul to the city of Ulsan to celebrate the feast of Saint Dionysios, Archbishop of Aegina, from Zakynthos, and to have a meeting with the Parish Sunday School children.
On Saturday evening, the Service of the Great Vespers was held, followed by the Artoclasia (breaking of the bread) and a divine sermon by the Metropolitan on the theme: The power of the example of the Saint of Forgiveness. After the Vespers, a meal of love was offered to all participants.
The next day, the Service of Orthros (Matins) and the Divine Liturgy were celebrated with the participation of many believers. After the liturgical Readings, the Metropolitan spoke on the topic: Jesus saves us from sin. He then explained the meaning of the name Jesus (=Savior) and invited everyone to go to confession, in preparation for the great Feast of Christmas. At the end of the Divine Liturgy, the procession of the holy icon of Saint Dionysios took place around the holy church.
This was followed by the joint meal of love, during which the film "The Child and the Tree" was shown and then the faithful made a variety of comments about Christmas, the holiday of love. After the end of the meal, the faithful participated in the Sacrament of Confession, and thus, with the intercessions of St. Dionysios, the celebratory two-day celebrations ended.