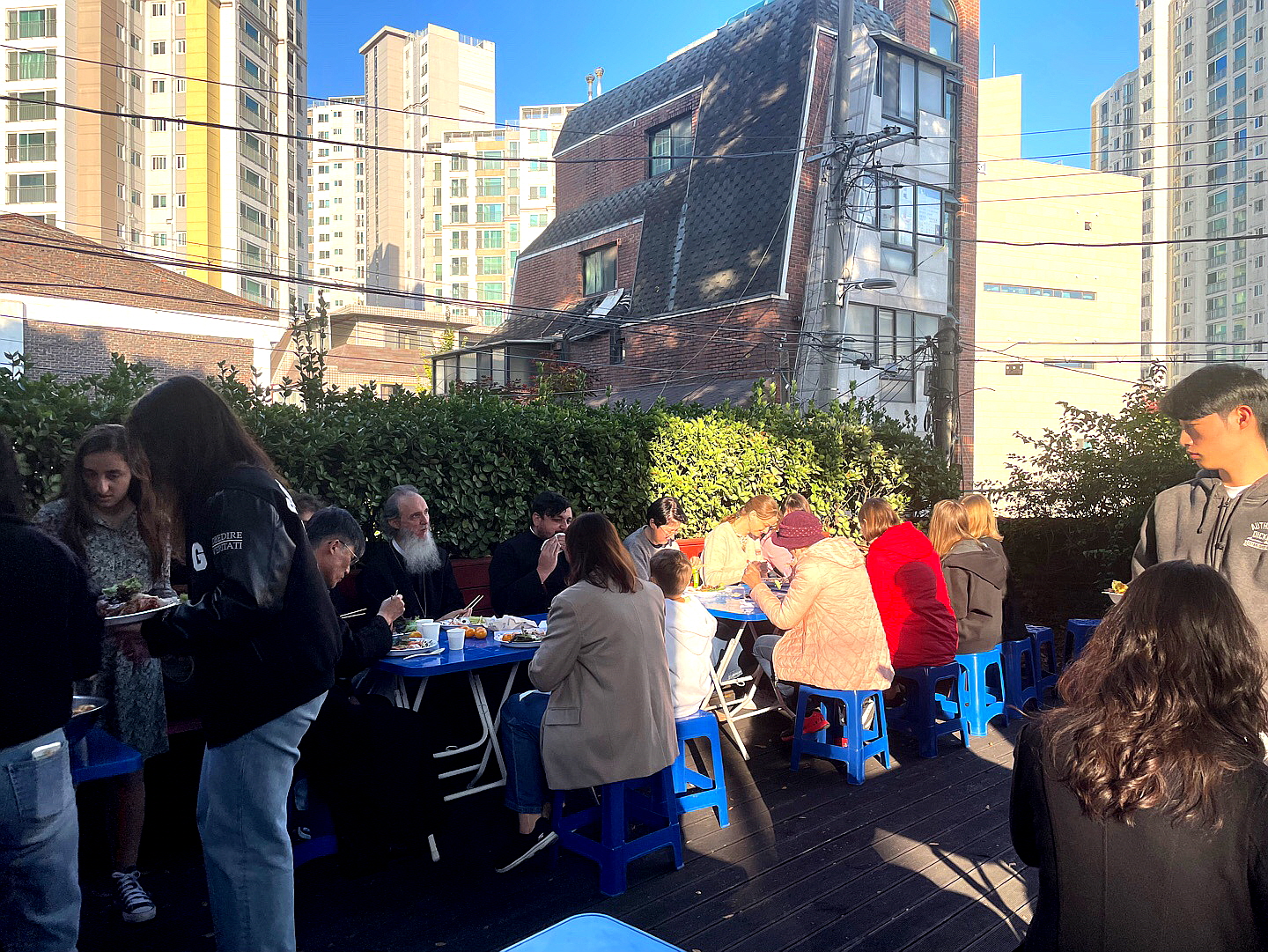 On Sunday afternoon, October 29, 2023, in the courtyard of St. Nicholas Cathedral Seoul, a beautiful event was held in honor of those who volunteered for the Annual Autumn International Food Festival on October 15, 2023.
All event participants had the opportunity to enjoy delicious food (BBQ) in a brotherly and joyful atmosphere.
The Dean of the Cathedral, Fr. Anthony Lim, thanked all the collaborators, making special mention of the members of the SYNDESMOS youth group and the Slavic speakers, for their labor of love and selfless contribution.