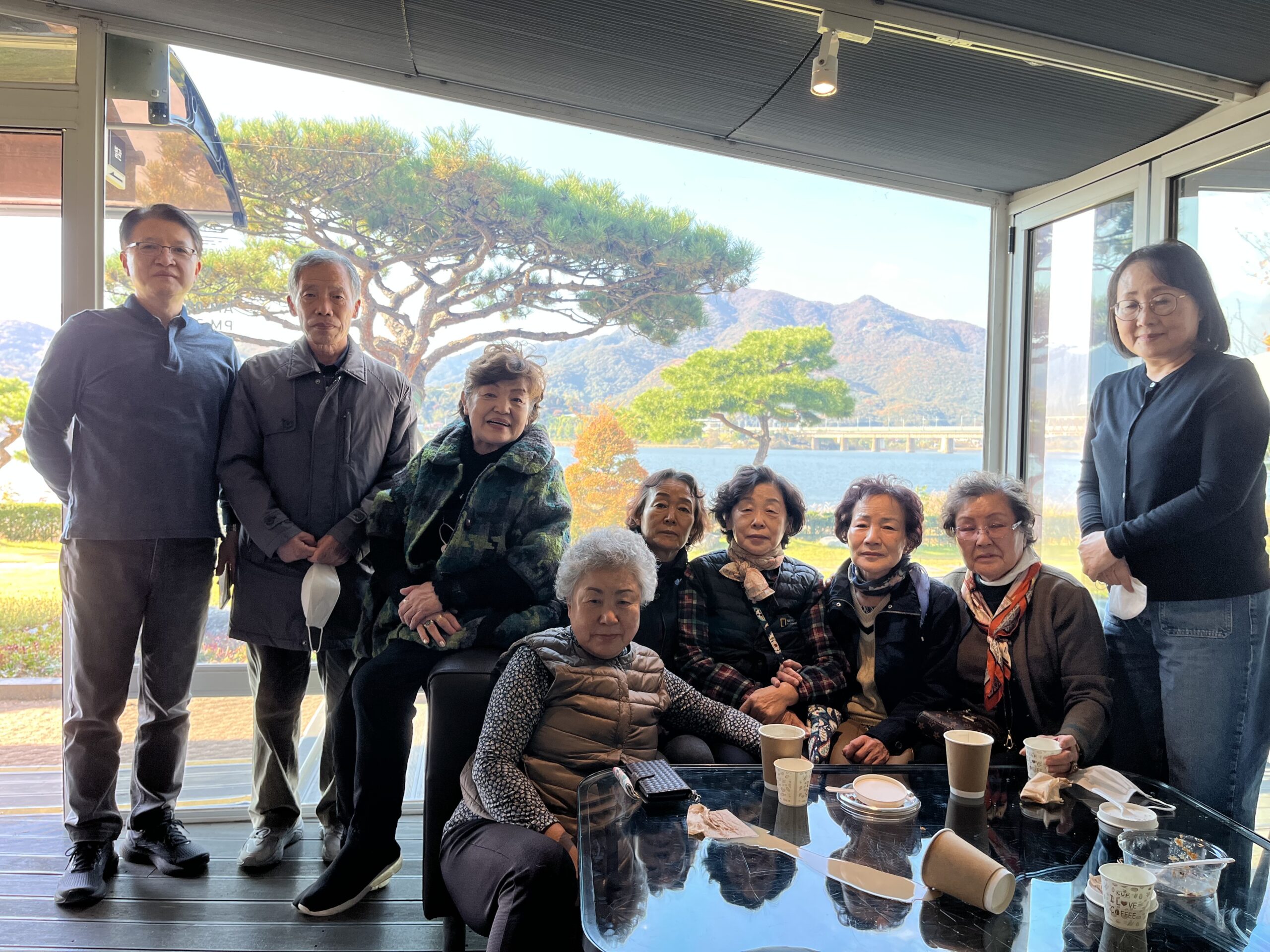 On Monday, October 24, 2022, members of the elderly group of St. Nicholas Cathedral in Seoul under the name "Gubokhoe" (The Blessed), accompanied by Rev. Fr. Antonios Lim visited the Monastery of the Transfiguration of the Savior in Gapyeong.
They were welcomed with great love and hospitable feelings by the sisters of the monastery and then they venerated the tomb of the blessed Metropolitan Soterios and participated in the Memorial Service for the repose of His soul.
Immediately after that, a spiritual conversation followed between Fr. Antonios Lim and the pilgrims at the main Hall of the Monastery. The participants enjoyed a walk in the beautiful autumn landscape among the dense forest that surrounds the Monastery and later returned safely to Seoul, with the blessings of the 24 Patron Saints of Korea.