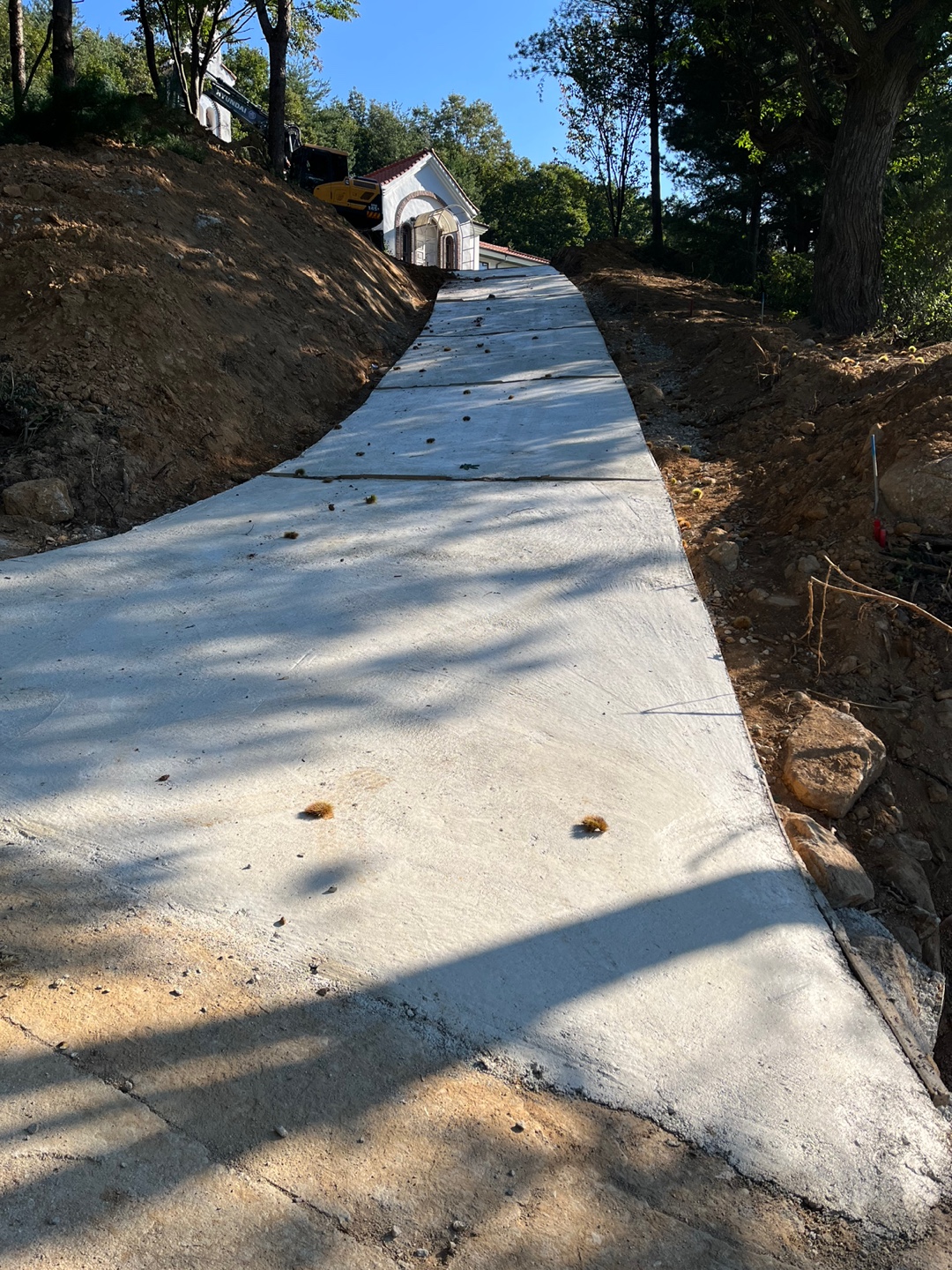 On Tuesday, September 20, 2022, by the grace of God, the task of opening a new road that leads from the public road to the Holy Monastery of St. Andrew in Yanggu, was completed.
The need for this project arose from the fact that a small part of the road leading to the entrance of the Monastery mistakenly passed through the neighboring plot.
We thank all who helped and especially Mr. Michael Park who oversaw the construction and stayed at the Monastery throughout the entire project.