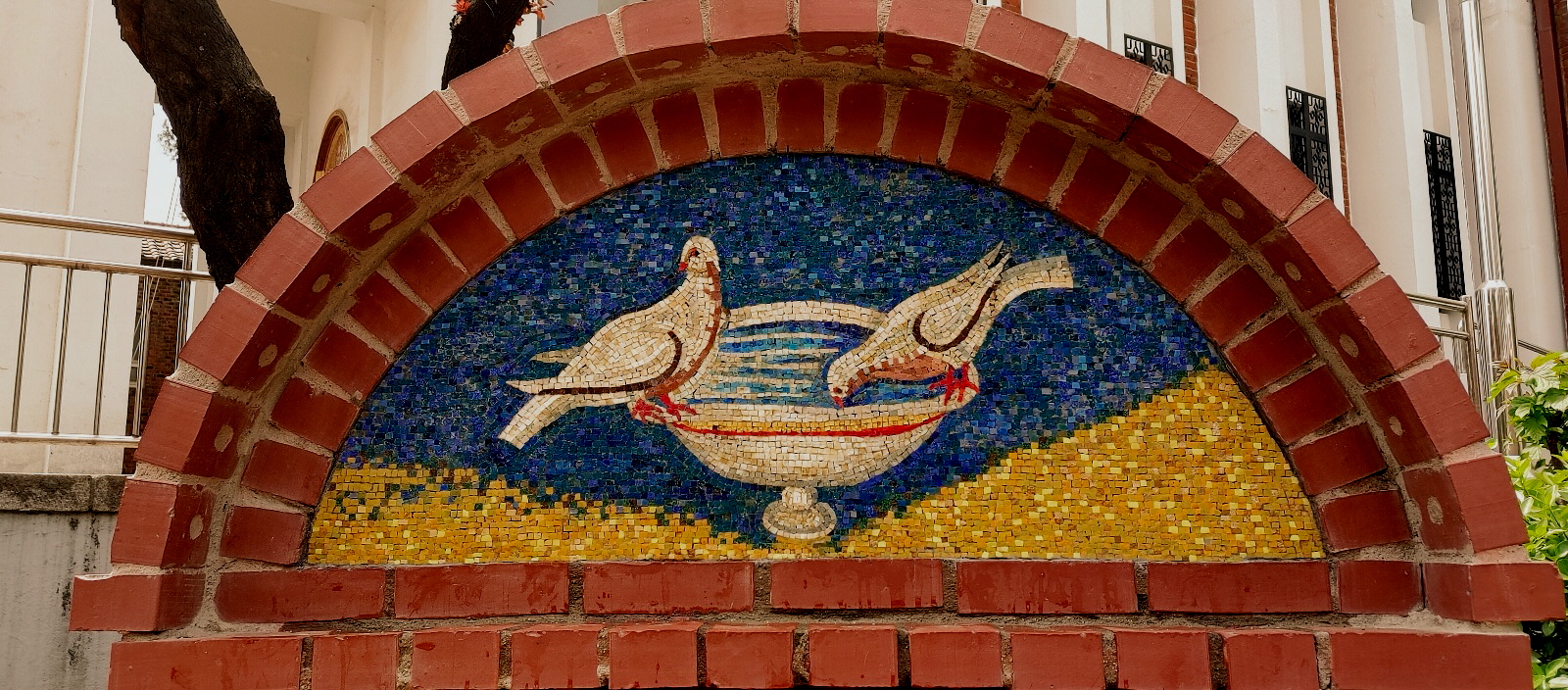 On Good Friday 2023, after the Service of the Great Hours, those who participated in the decoration of the Epitaphios had the unique opportunity to see the unveiling of the mosaic in the courtyard fountain of St. Nicholas Cathedral in Seoul.
The mosaic is a copy of the magnificent mosaic found in the Mausoleum of Calla Placidia in Ravenna (Italy), and dates back to the second quarter of the 5th century.
The mosaic depicts two white doves in a marble basin, one of them drinking water while the other looks in the opposite direction.
Doves, as you know, symbolize innocence and purity (hence the phrase "as innocent as doves"). They also symbolize peace since the time of Noah's Flood, as the Old Testament informs us. For this reason, the location of the mosaic in the center of the Peace Rose Garden of St. Nicholas Cathedral fits perfectly with the space.
The mosaic will remind its viewers of the quenching of one's thirst for the word of God and the teaching of the Church. Furthermore, the marble basin, in the shape of a baptismal font, represents the Mystery of Holy Baptism as well as the forgiveness of sins, as the famous inscription on the Cylindrical Bottle, which was found in the courtyard of Hagia Sophia in Constantinople and is attributed to Saint Gregory the Theologian, urges us: "WASH YOUR SINS, NOT ONLY YOUR FACE" (ΝΙΨΟΝ ΑΝΟΜΗΜΑΤΑ ΜΗ MONAN ΟΨΙΝ).
We owe warm thanks to the Korean icon painter and mosaic artist Tatiana Seo Mi-kyeong for the construction of the very beautiful mosaic, and also to all those who helped with its installation.