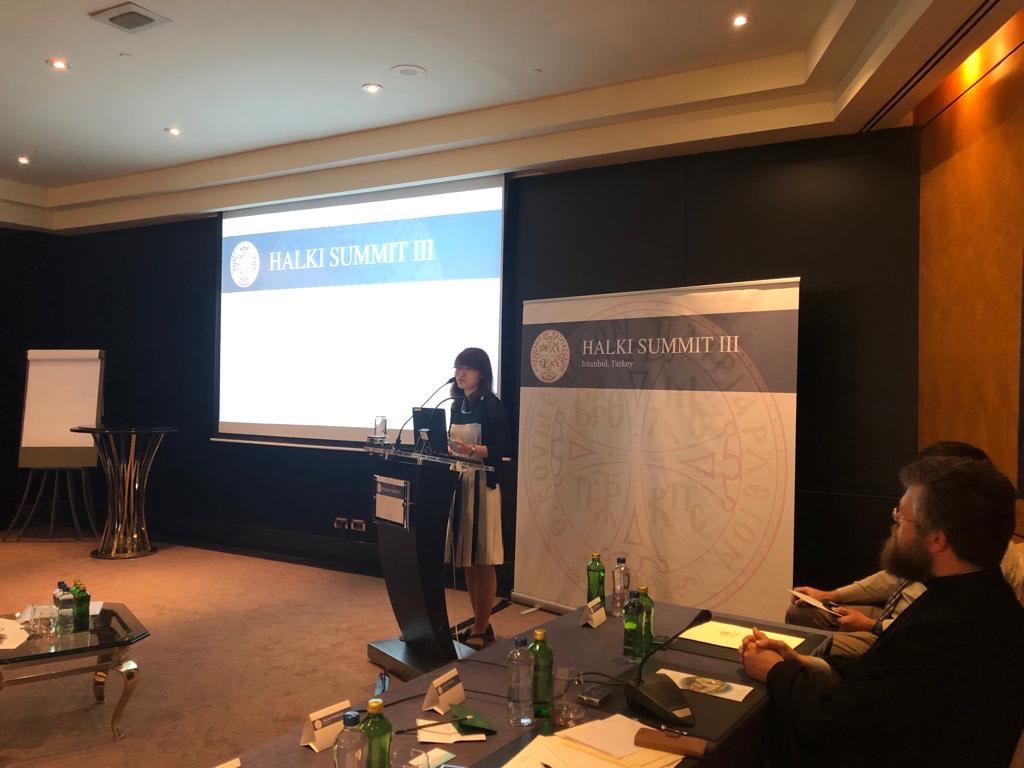 His All-Holiness Ecumenical Patriarch Bartholomew hosted the third Halki Summit from May 31st to June 4th, 2019, in Constantinople.
His All-Holiness Ecumenical Patriarch Bartholomew, also known as the Green Patriarch, has consistently declared over the last three decades that climate change is not merely a political, scientific, or technological problem, but that it is primarily a religious and spiritual issue. From this perspective, the Ecumenical Patriarch has hosted many international seminars and symposiums on the protection of the environment and creation with the premise that our theology and faith itself call for us to care for God's creatures. "Halki Summit" is an international conference that is a part of this environmental initiative of His All-Holiness. The name "Halki" comes from the small island of Halki near Constantinople. A beautiful, natural environment is preserved on this island alongside the historic Holy Theological School of Halki and the Monastery of the Holy Trinity.
Halki Summit was held for the third time this year after taking place in 2012 and 2015. It focused on the theme of "Theological Formation and Ecological Awareness", convening representatives from Orthodox theological and educational institutions across the world that are concerned about environmental and creation care issues. Around 50 delegates from over 40 institutions attended the Summit. It began with an opening address delivered by His All-Holiness, after which participants listened to presentations from environmental theologians and discussed ways in which ecological awareness could be fostered and developed in Orthodox institutions around the world. The ultimate goal is to promote environmental sensitivity in the field of theological education through such dialogue and exchange, and to join the Ecumenical Patriarch's longstanding concern and endeavor to protect the natural environment.
From the Orthodox Metropolis of Korea, Eleni Cho, a member of St. Nicholas Cathedral in Seoul, attended as a representative and introduced the Camping Ministry of the Metropolis, since this is an Orthodox example of how theology and ecology naturally come together. She explained the theological, ecological and pastoral importance of the Camping Ministry in Korean society. Many attendees expressed their interest and support for the Orthodox witness in Korea and our Camping Ministry. Thanks to the help and prayers of many people, the Summit completed successfully. His All-Holiness sent his warm greetings and blessing to all of the faithful in Korea.