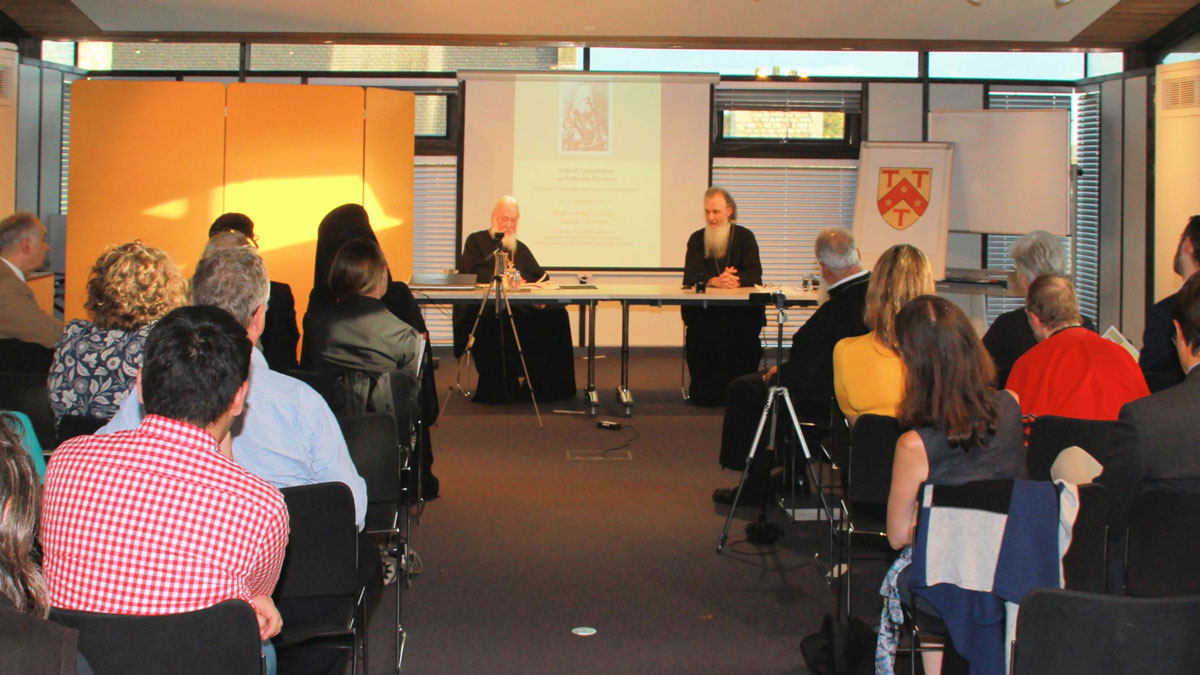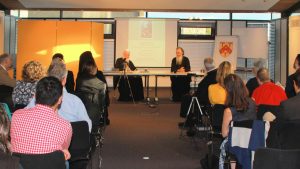 On Friday and Saturday, September 8 and 9, the Oxford Consultation on Orthodox Missions was held at Oxford University, St. Anthony's College, under the general theme: Orthodox Universality and Local Cultural Identity. The Consultation was held in honor and memory of Saint Innokentii Veniaminov, whose 220th year from his birth we are celebrating this year.
On Friday morning, September 8, on the occasion of the Birth of the Theotokos, the Divine Liturgy was celebrated at the Orthodox Chapel of the University.
In the afternoon, the Conference proceedings began with Metropolitan Ambrose of Korea as the first speaker, who conveyed to the participants the paternal wishes and blessings of HAH the Ecumenical Patriarch Bartholomew, for a successful Consultation.
The theme of the first lecture was: St. Chrysostom's Constitution for Christian Witness: Universal Principles and Their Relevance for Korean Orthodox Identity.
On Saturday September 9, the following four lectures were delivered:
Metropolitan Kallistos (Ware) of Diokleia, DPhil Oxon: Missionary Activity of Saint Cosmas the Aetolian, 18th
Metropolitan Makarios of Nairobi and Kenya, DPhil Oxon: Practical Orthodox Missiology: a comparison of 19th century Alaska and 20th century Kenya.
Sven Haakanson, PhD Harvard: Legacy of the Russian Orthodox Mission of Kodiak Island, Alaska.
James C. Skedros, ThD Harvard: Paradigms of Orthodox Missionary Activity in the USA.
There was also an optional lecture delivered by Dr. Alison Ruth Kolosova, phD Durham: Nikolai II' minskii and the forging of the Cyrillo-Methodian missionary tradition in 19th century Russia.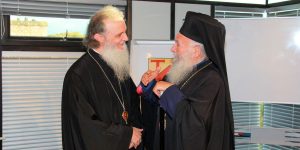 The Consultation was chaired by Metropolitan Kallistos (Ware) of Diokleia.
Professor Dr. S.A. Mousalimas, DPhil Oxon, Prof. NEFU Yakutsk was in charge of organizing the Consultation.
The Consulation was attended by His Eminence Archbishop Gregorios of Thyateira and Great Britain, Dr. Paul Bendor-Samuel, Director of the Oxford Centre for Mission Studies as well as numerous clergy and lay scholars.
Click her for the Photo Album from the conference.