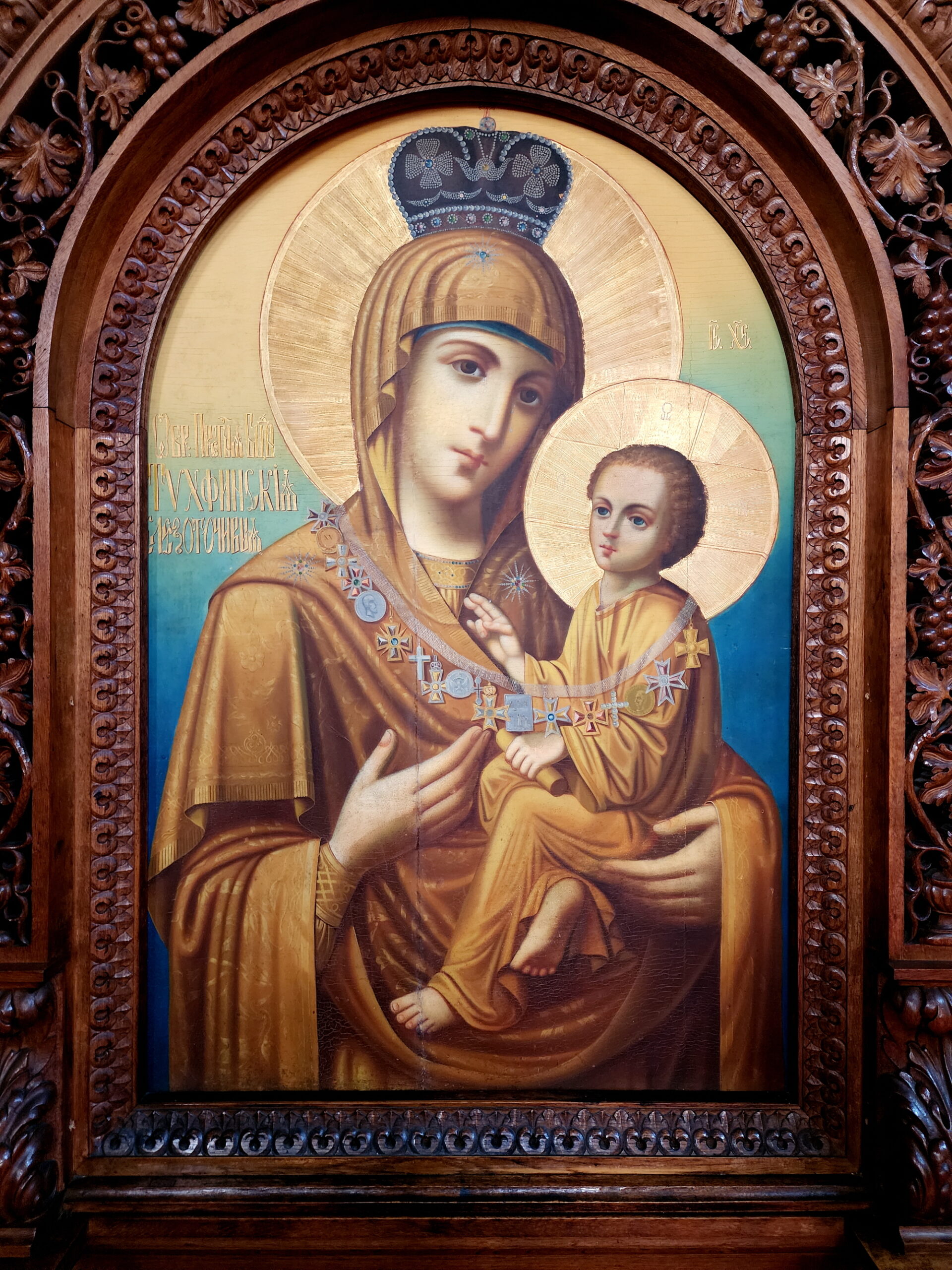 Sunday, May 14, 2023, was a special day in all the Parishes of the Orthodox Metropolis of Korea. Following the Divine Liturgy, a prayer of thanksgiving was held in each Parish for the end of the Covid-19 pandemic. The long duration of the pandemic, which began in China in December 2019, and caused 6 million deaths and more than 570 million infections worldwide, the World Health Organization announced the lifting of the state of emergency on May 5, 2023.
At the end of the Divine Liturgy, we recited a Prayer of thanks to the Almighty God, that was written especially for the occasion because due to His infinite mercy, we were protected from this fatal virus.
Moreover, Sunday, May 14 was also a special day of joy and gratitude to God, because a dream decades old came true. This dream had to do with the preservation of the sacred relics of the Orthodox Metropolis of Korea, which are in its possession (icons, sacred liturgical vessels, vestments, and books), and which date back from the 18th to the 20th century and had arrived in Korea from Russia and Greece. The collection of heirlooms also includes valuable liturgical utensils, which were a necessary and an integral part of the Hellenic Expeditionary Force of Greece (E.S.E.), which fought during the Korean Civil War (1950-1953), and they remained in Korea as a peacekeeping force after the armistice (1953-1955).
For this purpose, the conservators of works of art came from Greece: Mr. Ilias Papageorgiou, Mr. Konstantinos Tsourmas, and Mr. Panagiota Apostolou, who, with the help of many Korean and Slavonic volunteers, managed to restore a large part of the sacred relics.
After completing the restoration of the two large icons of the Virgin Mary and Saint Seraphim of Sarov, they were placed on temporary tripods in the center of the Cathedral of Saint Nicholas in Seoul on Saturday, May 13, before the Great Vespers. Thus, the faithful had the opportunity to see these holy Icons up close before their placement in their permanent shrines. After the end of the Liturgy, Metropolitan Ambrosios sprinkled the Icons with holy water while the choir of Slavonic faithful sang the Apolytikion (dismissal hymn) of the Virgin Mary and of Saint Seraphim of Sarov.
The joy and emotion were clearly evident on everyone's face, seeing the results of the restoration work of the sacred relics, as it fulfilled the duty of all of us to hand them over in good condition to the next generations of Orthodox faithful in Korea.