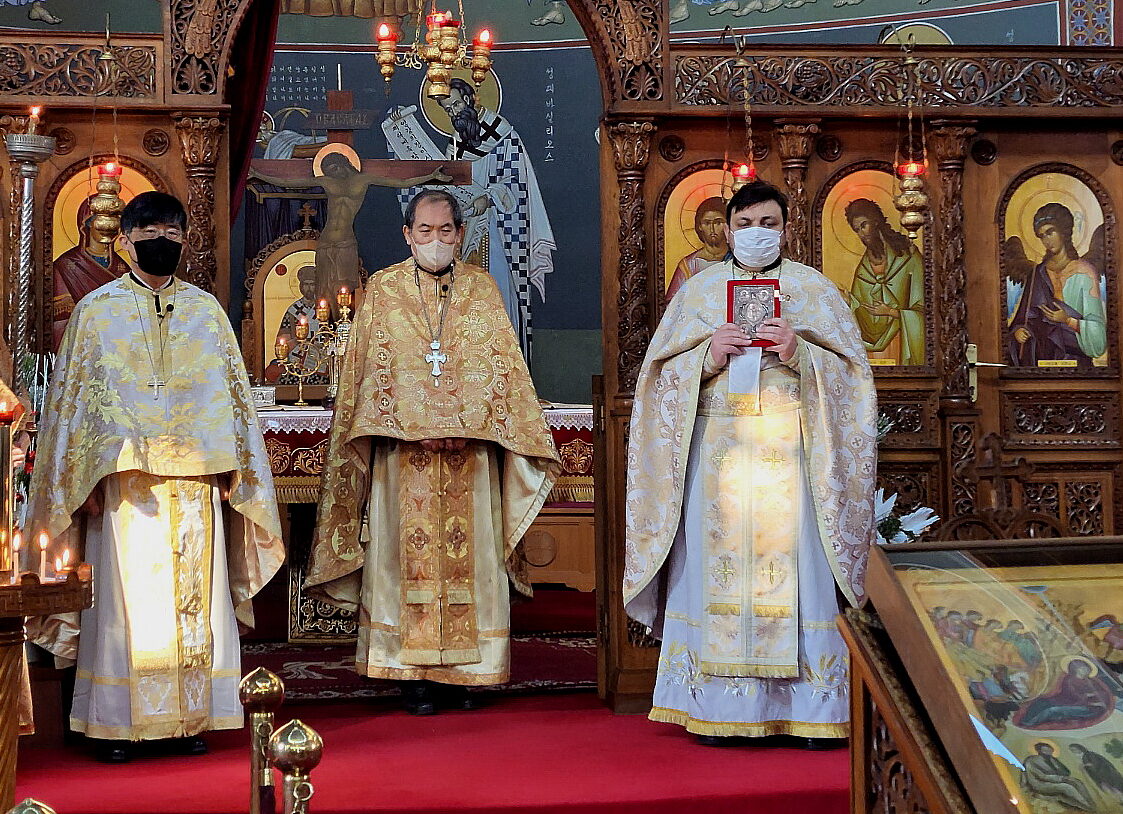 During the forty-day fast of Christmas, the Orthodox faithful prepared themselves for the celebration of the Nativity of our Lord Jesus Christ by fasting, which begins on November 15, as well as by attending the Sacrament of Holy Confession.
On Saturday, December 24, Orthodox Ukrainians living in Korea, celebrated Christmas Eve with a special event they organized in the Hall of the Holy Metropolis. They prepared and offered fasting food for all present, followed by hymns and Christmas carols sung by young and old in their own language.
On Sunday, December 25, the Christmas Orthros (Matins) and the Divine Liturgy of St. John Chrysostom were celebrated at the Cathedral of St. Nicholas by Fr. Antonios Woo, Fr. Roman Kavchak, Fr. Antonios Lim, and Deacon Yohan Park.
After the end of the Divine Liturgy, the meal of Love was offered to all those present and everyone enjoyed the choir of the Church singing traditional carols. A little later Santa Claus made his appearance giving gifts to the children of the Sunday School.
Also, in the afternoon of the same day, the members of the group of couples "Aquilas and Priscilla" of the Cathedral of Saint Nicholas held a special meeting on the topic of the end of the year and the resolutions that need to be made for the new year, aiming at their spiritual progress.
Photos