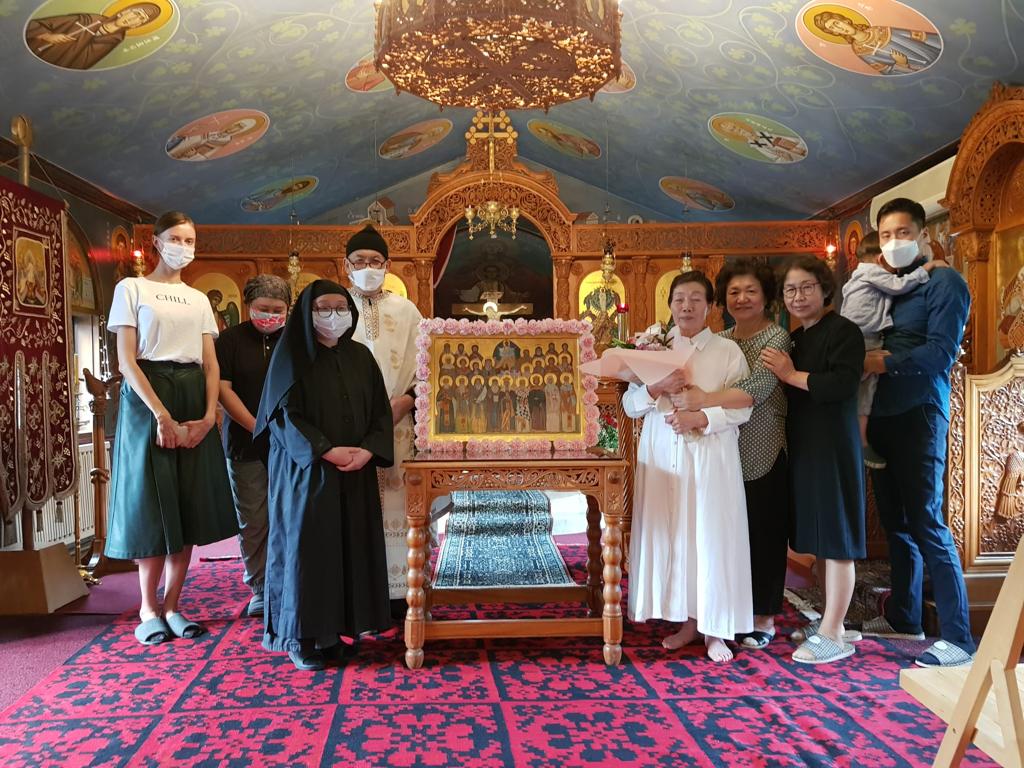 The baptism of the old lady Niki KIM Choon-Il in the Holy Monastery of the Transfiguration of the Savior in Kapyeong, on Saturday, October 2, by Fr. Antonios Woo, was a very moving event. Mrs. Niki is a neighbor of the Monastery. Many years ago she had met Metropolitan Sotirios and Sister Agathi and had begun her approach to the Orthodox Church. In the last two years, however, her catechism began systematically and finally came the blessed day of her baptism. Thus, Mrs. Niki is the first newly enlightened person from the area close to the Monastery.
Those who participated in the celebration of the twenty-four patron saints of the Korean Church on Sunday, October 3, rejoiced greatly to see her in her white robe and her lit candle approaching the Eucharist to receive the Holy Body and the Holy Blood of Christ.
The joy of all of us on earth was united with the joy in Heaven, since the Lord himself said that "great joy is made in Heaven" every time a person becomes a member of His Kingdom.