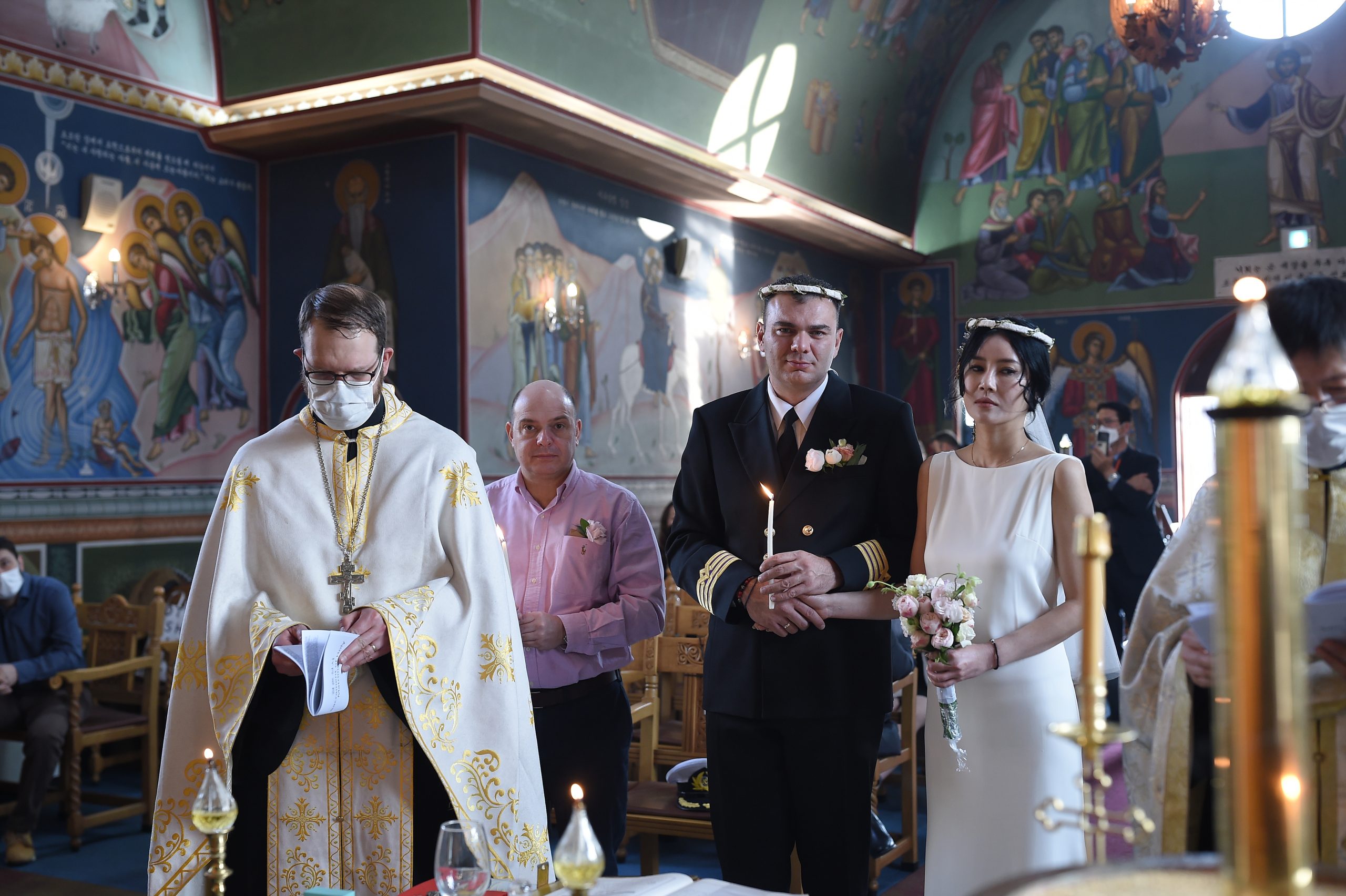 In this special season when we celebrate Christ the Light of the World becoming a human being and renewing all creation, it has been our great joy to welcome Jihye-Angeliki into the family of God!
On Sunday afternoon January 2nd, 2022, Angeliki was baptized into Christ, becoming a new creation and being illumined with the light of Christ!  She received loving support and encouragement from her godmother, Presbytera Charis.
After the sacrament of Baptism, Angeliki received her first communion, partaking of Christ's Body and Blood in the Holy Eucharist and being filled with Christ's life.  Our celebration did not stop there, however!  Angeliki was then united to her beloved Stratos in the Sacrament of Holy Matrimony.
On this exceptionally warm day in January, it brought warmth to our hearts to see Stratos and Angeliki receive their rings, be crowned, and drink from a common cup together as a sign of the beginning of their life of love together.  Stratos and Angeliki were joined by family and friends along with members of the St Dionysios faithful to celebrate this special occasion.
We are deeply grateful to Father Jeremiah Cho and Presbytera Anastasia who traveled from Chuncheon to help offer the services and celebrate this special event.  Congratulations and Many Years to Stratos and Angeliki!!
May the Lord always bless you and make you a blessing to others!