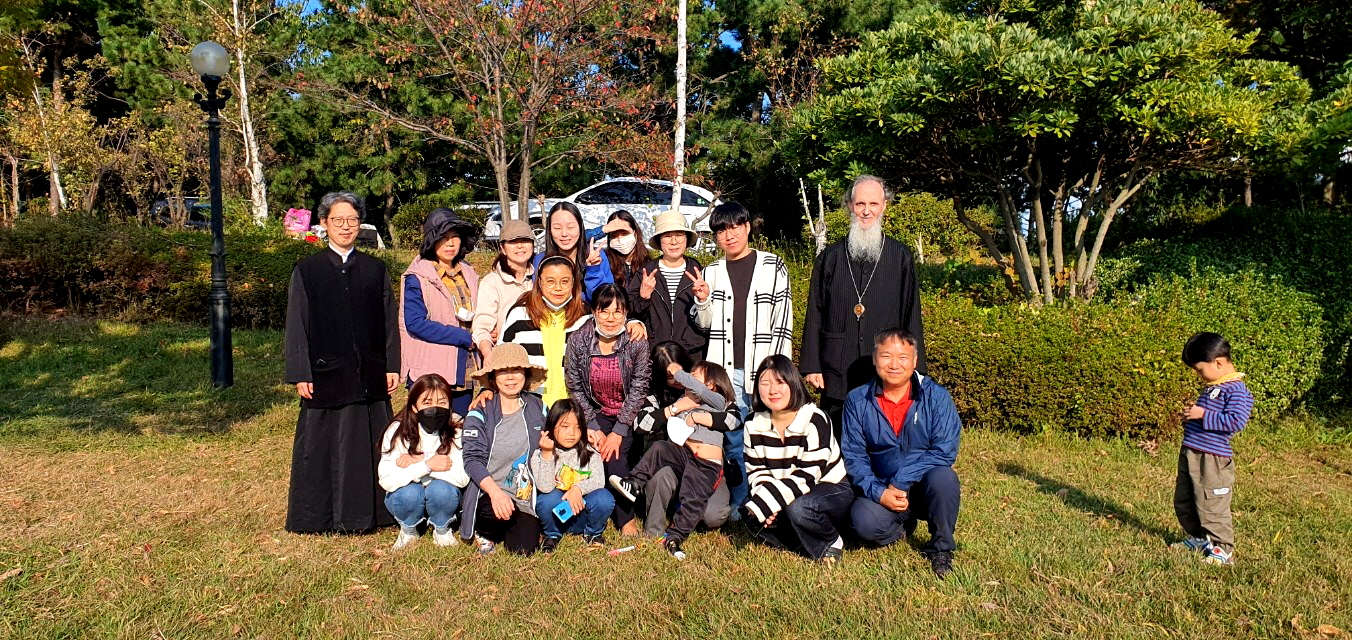 On the weekend of October 22 and 23, 2022, Metropolitan Ambrosios of Korea visited the parish of St. Dionysios in the city of Ulsan, as part of his pastoral visits with deacon Yohan Park. On Saturday afternoon, the parishioners had the opportunity to discuss spiritual matters with deacon Yohan and then participated in the Great Vespers followed by the Supper of love.
On Sunday, after the Service of Orthros (Matins) and the Divine Liturgy, all the members of the parish enjoyed the rich autumn landscape on a trip to the beautiful suburbs of the city. They spent moments of peace of mind among the colorful leaf-bearing trees, enjoyed the warm weather and they had the chance to strengthen their friendship in Christ. After the common meal, which the women had prepared with a lot of effort and love, an interesting discussion followed.
Since the Parish does not have a permanent priest, the Bishop asked them the following question for discussion: "How do you want your new priest to be"? The answers given by all the faithful were based on spiritual and not on worldly criteria. The Bishop congratulated everyone and asked them to continue praying so that the Lord may send them a spiritual Shepherd with paternal love and affection to lead them to the Kingdom of God.