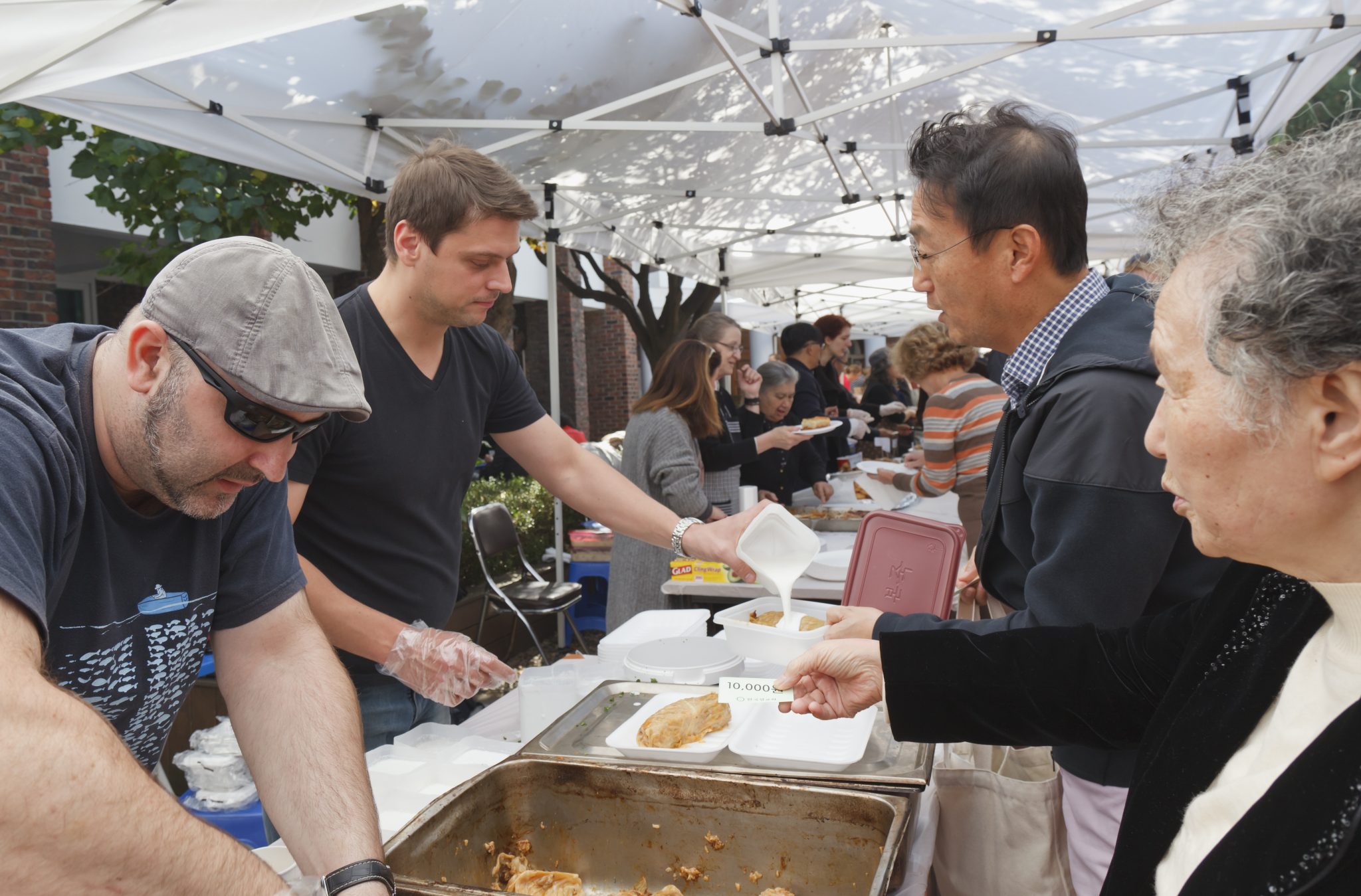 <The Annual Autumn International Food Festival>
On Sunday, October 22, 2017, after the Divine Liturgy, the annual autumn international food festival was held in the Cathedral of Saint Nicholas in Seoul.
From the multinational congregation of the Orthodox Cathedral, volunteers – men and women- from the following nine countries participated in this event: Korea, Russia, Ukraine, Belarus, Greece, Bulgaria, Romania, Serbia and America.
Like every year, many non-Orthodox and non-Christian Koreans had the opportunity to visit the festival, to taste delicious traditional food and meet the Orthodox Church.
We would like to thank all those who helped voluntarily to organize and to materialize the festival concept as well as possible. We wish to everyone good health and many blessings from the Lord.